Knowledgebase

How do I make a discount or surcharge (markup)?
Posted by Alexander Artamoshkin (AIT) on 06 August 2014 02:07 PM
Just select the required Discount or Markup from the drop-down lists is the Edit Invoice windows.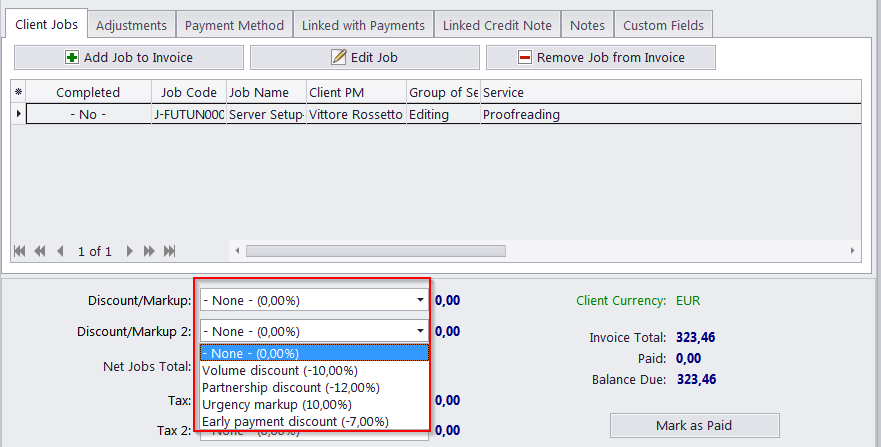 By the way, you can always add/edit/delete any discounts or markups at Settings>Business Settings>Discounts/Markups.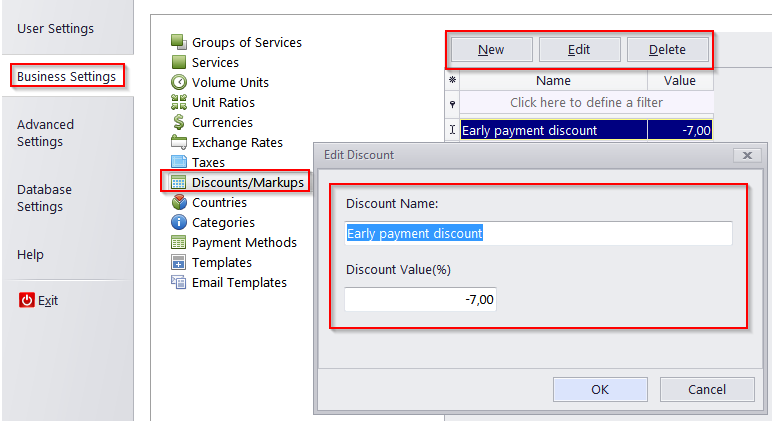 ---