How can I change my registration email address?
Posted by Alexey Sokolov (AIT) on 19 August 2014 10:35 AM
You can change your registration email address from your personal profile at clients.translation3000.com. For this, please do the following:
1. Log in at clients.translation3000.com
2. Go to Profile and enter a new email address.
3. Click the 'Save Changes' button (Picture 1).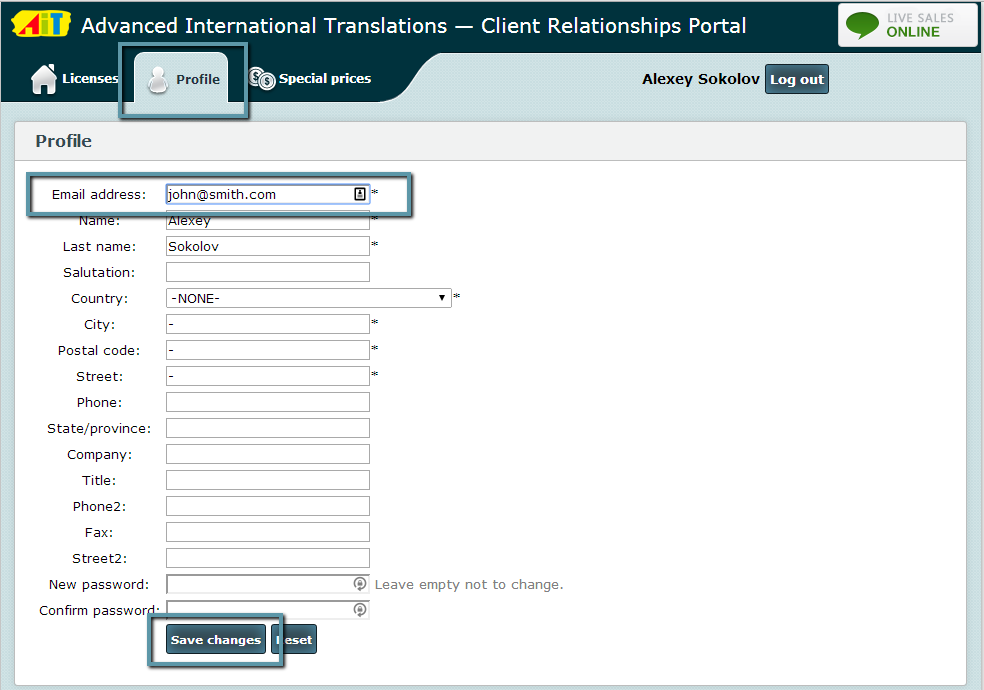 In case you have difficulties while logging into your account, please check out this article.
---