How to restore your serial number from a personal profile.
Posted by Alexey Sokolov (AIT) on 19 August 2014 10:54 AM
Please do the following:
1. Log in at https://clients.translation3000.com. In case of any difficulties, please refer to the article.
2. Select a product (Picture 1).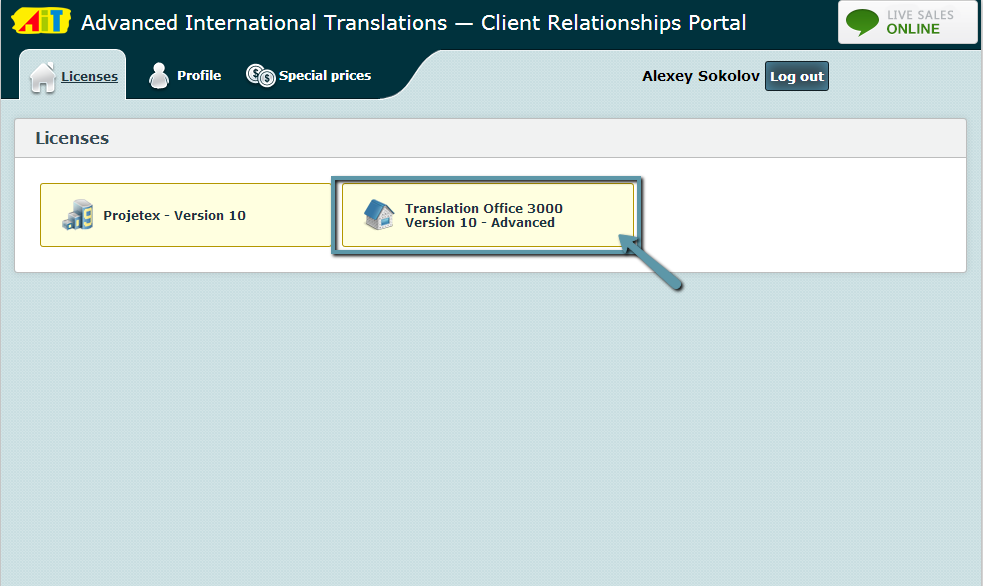 3. Now you can see all details about this purchase, including your serial number (Picture 2).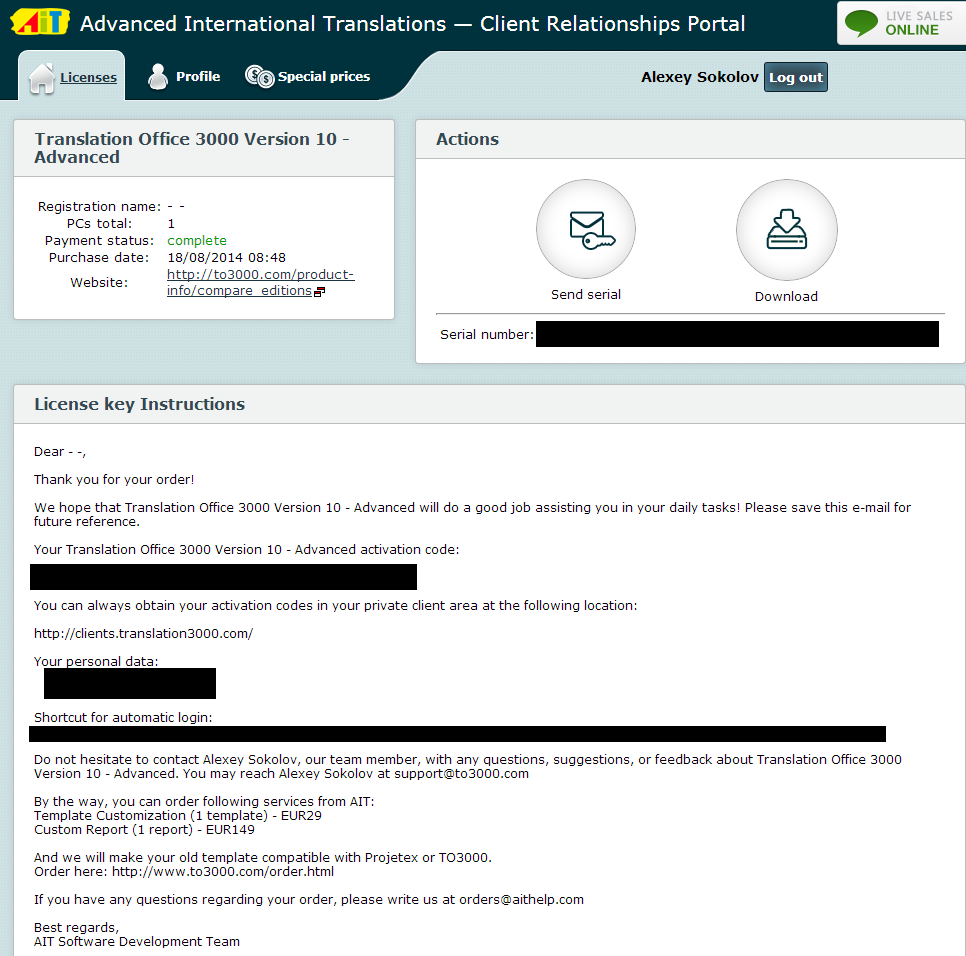 ---