Knowledgebase

How to use mass invoicing in Projetex.
Posted by Alexey Sokolov (AIT) on 20 August 2014 11:26 AM
You can automatically include your non-invoiced client jobs to invoices using mass invoicing. For this, please do the following:
1. Go to the Clients tab and the Invoices to Clients table.
2. Click the 'Mass Invoicing' button.
3. Select all requires clients and all required mass invoicing options (see Picture 1).
4. Click the Generate button.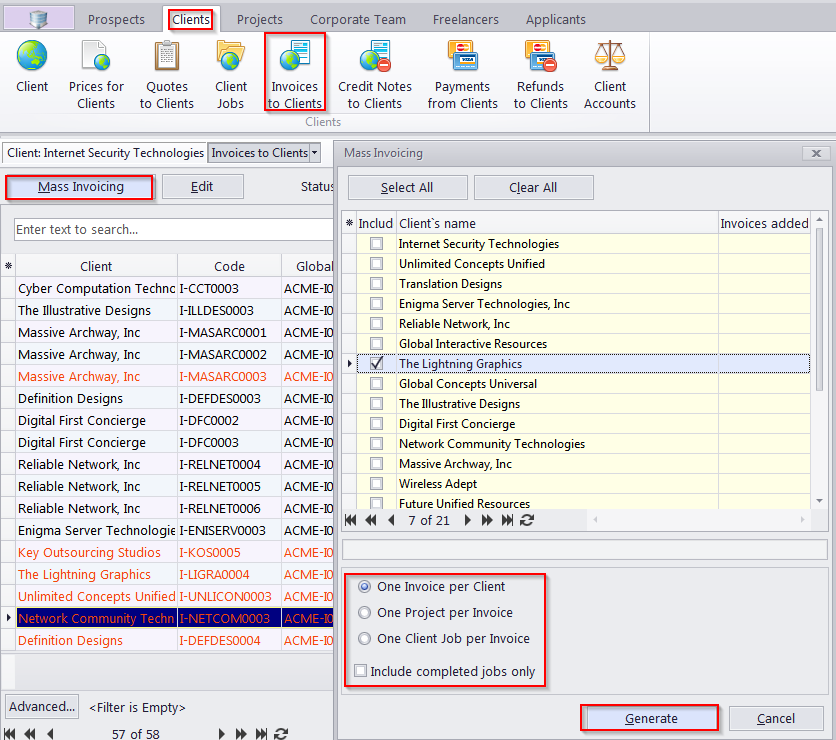 ---