How can I deduct an amount from my invoice (without using percents)?
Posted by Alexey Sokolov (AIT) on 02 September 2014 05:58 PM
You can add negative adjustments to your invoices as well as positive ones. To deduct an amount, please do the following:
1. Create your invoice.
2. Switch to the Adjustments tab.
3. Add any negative value (for example '-1000').
4. Now your invoice has your deducted value included.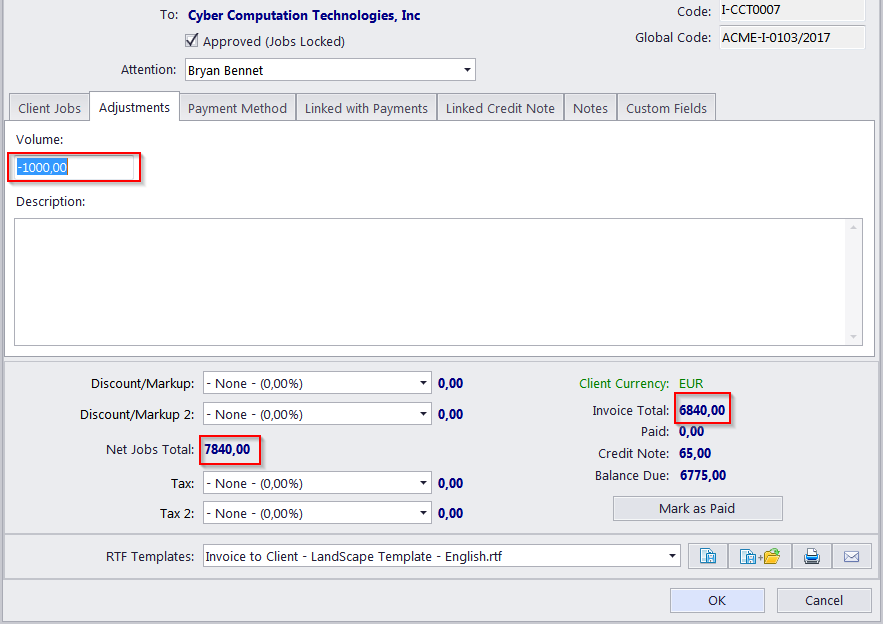 ---