How does the Audit feature work?
Posted by Alexey Sokolov (AIT) on 05 September 2014 01:55 PM
Audit allows you to track all changes made in your database. It can show you when any databse entry was created of modified, and by whom. You can find Audit windows in all program sections. Below, you can find some examples of Audit windows for clients, projects, freelancers, client jobs and invoices.
CLIENTS

PROJECTS

FREELANCERS

CLIENT JOBS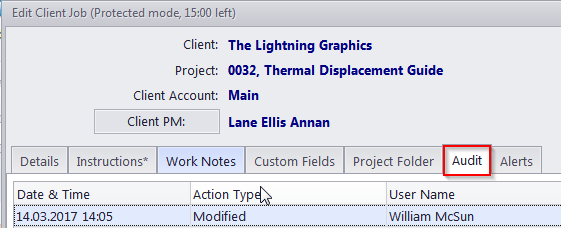 INVOICES

---