Can I change the default filenames for my generated invoices?
Posted by Alexey Sokolov (AIT) on 02 October 2014 02:11 PM
You can set your default invoice filenames to include either client specific codes or global invoice codes. You can switch between these options at Backstage View > Advanced Settings > Codes.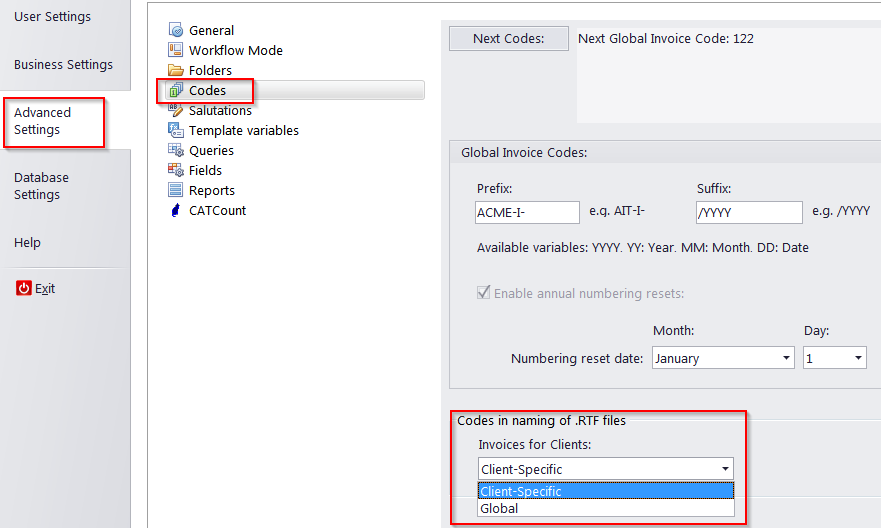 ---