How can I easily check when my corporate expert is available for a job?
Posted by Alexey Sokolov (AIT) on 15 October 2014 02:59 PM
Please do the following:
1. Go to the Corporate Experts list and select the expert in question.
2. Switch to the Calendar tab.
3. Click Timeline view and Go to Today.
4. Now you can see the schedule of your selected expert for the current time and immediate future. A vertical orange line indicates the current time. If no job blocks intersect the line, the expert is most likely available for a new job.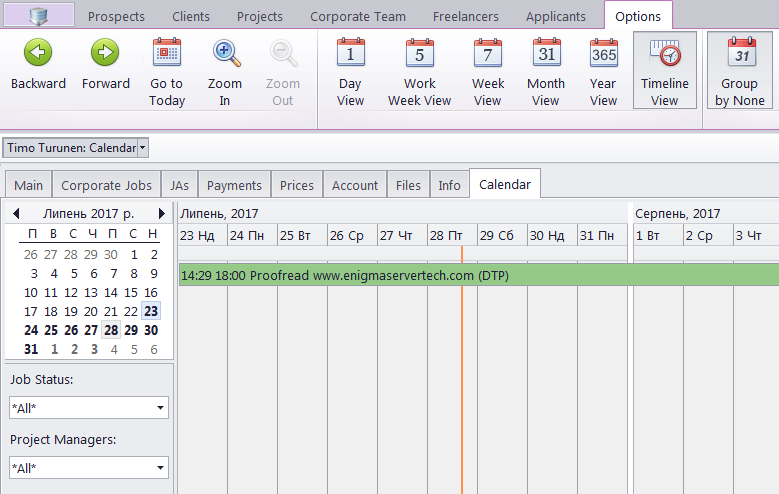 ---