Knowledgebase

I have created a new user. But after he logged in, all clients have disappered!
Posted by Alexey Sokolov (AIT) on 28 October 2014 03:17 PM
Most likely you have created a user with Normal access rights. This is a standard project manager's account type. Users with Normal access rights can see only clients assigned to them. If you would like this user to see all the clients, please switch the account type to Advanced at Backstage View > Administrator > Users and Access > [USERNAME] > Edit.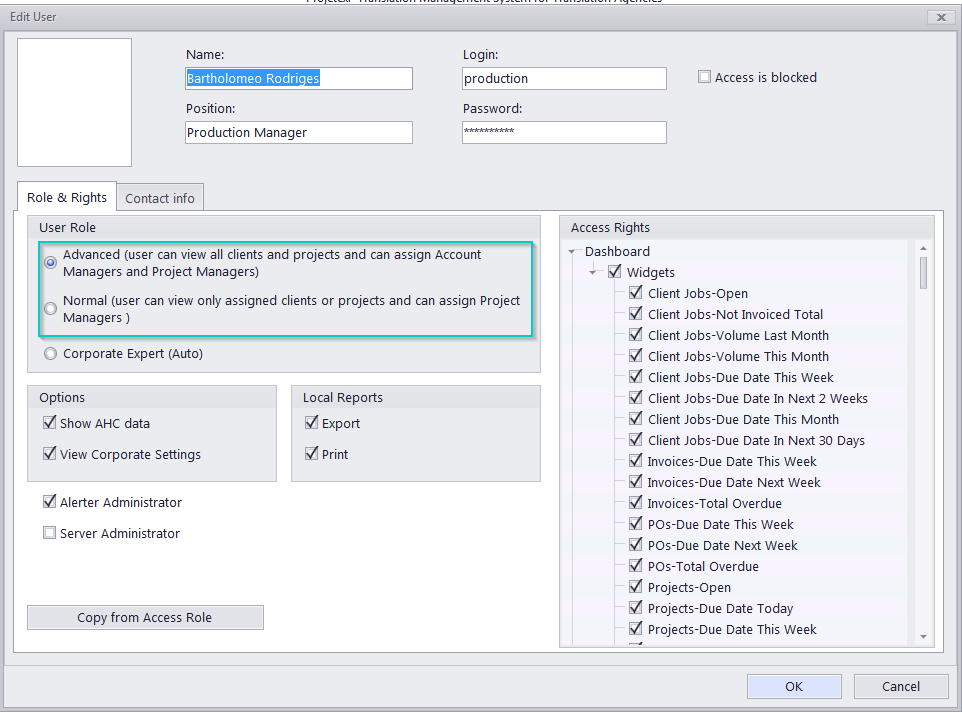 ---