Knowledgebase
Posted by on 20 November 2013 03:16 PM
Projetex 10 is a new version of the product which has many new features and improvements. Therefore the upgrade to Projetex 10 is fee-based but its price is much less than a price of a new license.
You can find detail information about new features at http://projetex.com/translation-management-project-management/history
You can order Upgrade to Projetex 10 at http://projetex.com/order-translation-project-management-tool/upgrades
To update your database for using it with Projetex 10, please follow the steps:
1a. Uninstall your previous copy of Projetex (two Projetex copies cannot be installed at the same time).
1b. Install Projetex 10.
2. In case you used Projetex 8 or older:
a) Run Database Converter (can be found in the program's Start menu folder).
b) Proceed through all the steps from the Wizard (see Pictures 1 and 2).
Note: It is recommended to run Database Converter "As Administrator" to avoid possible permissions issues.
3. Copy your database file (projetex.fdb) from Projetex 9 or your converted database from older version to "C:\Program Files (x86)\AIT\Projetex 10\Projetex Server\Database".
4. Run Projetex 10 installation file once again and install the software over the existing copy without any uninstallation. This procedure will automatically apply all update scripts to your database.
Important! Do not delete your original database from the previous Projetex version until you are sure that it works fine with Projetex 10.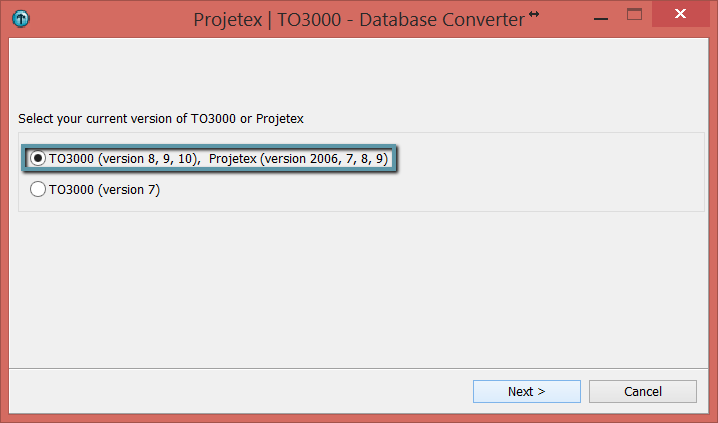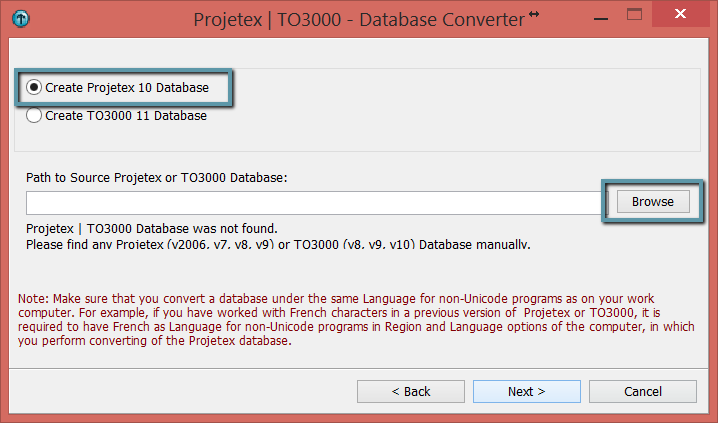 Note: Projetex 8 and 10 are no longer available for purchase. You can upgrade either to Projetex 3D here: https://www.projetex.com/order-translation-project-management-tool/upgrades
---